Build on S-Press PLUS - new press fittings for composite pipes
Installers around the world build on Uponor. After 25 years of real life experience and more than 500 million fittings installed, Uponor has now reinvented the press fitting system for composite pipes. S-Press PLUS is the perfect solution for ensuring permanently tight pipe connections. It's 100% backward compatible with current Uponor multilayer pipes and tools. Available in dimensions from 16 to 32 mm in both metal and plastic. S-Press PLUS is the fitting that knows no compromise.
The application areas:
Tap water intallation
Radiant heating and cooling
Radiantor connection
Assortment overview:
Availability of diameters
: da x s [mm]
16 x 2 - 20 x 2.25 - 25 x 2.5 - 32 x 3
Start with Augmented Reality experience
Get to know S-Press PLUS in the new 3D dimension
Follow the steps below and get a glimpse into the future:
1. Scan the QR code with your smartphone or tablet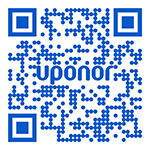 2. Click on "
Start
" or AR symbol (on the right hand side of the product image)
3. Place the product on any surface, zoom in and out, move it around
Features for metal and composite S-Press PLUS fittings
Planning and installation support
On-site support with the Uponor PRO App
Project services
Create and save own projects
Create certificate for pressure test
Send certificate to building owner
Get answers on all questions
Product ordering
Select products from catalogue
Save pdf file
Send to dealer and order online
Services and brochures to find out more about S-Press PLUS fittings
Extensive product portfolio for multilayer pipe fittings
Wide selection of different fittings: S-Press tee, S-Press reducer, S-Press adapters with male and female thread, compression fittings, whatever is needed for your plumbing project
Product online catalogue S-Press PLUS section
Look up or download brochures for S-Press PLUS
Uponor S Press PLUS Technical data sheet
Features, mounting instructions, portfolio, applications, zeta values, pressure loss diagramm
Uponor S Press PLUS Portfolio
Get an entire overview
Uponor S Press PLUS sales folder
Build on Uponor with S-Press PLUS
Uponor mounting instructions mlcp 14-110 mm
Uponor Uni Pipe PLUS / MLC 14 - 110 mm
Uponor S Press PLUS Portfolio
Get an entire overview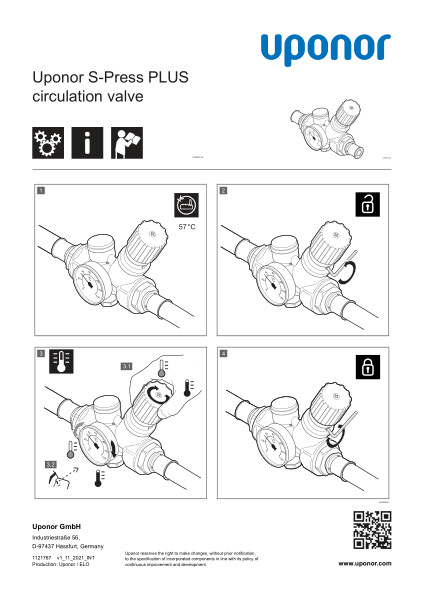 Uponor S-Press PLUS circulation valve
Operation manual
Uponor S-Press PLUS angle seat valve/valve CFR
Installation manual
More information on drinking water systems and drinking water hygiene

Uponor offers an entire portfolio for hygienic drinking water installation - be it for residential, commercial or public buildings.